Support for R&D Tax Relief advisors
One-of-a-kind support with your R&D claim preparation
The cost of making mistakes with R&D tax relief claims
It's uncomfortable but true – every R&D claim you prepare comes with an element of risk.
Get it wrong and HMRC can open a Compliance Check, which can be a real knock to your confidence. In the worst case, a failed claim results in a penalty for your client and an embarrassing loss of business for you.
So when a client in a non-obvious sector asks you whether they qualify, it can feel like a lot of pressure.
Many accountants and R&D consultants work independently, or are the most experienced member of their team.
Up until now, there's been nowhere you can go for help with R&D queries, because:
HMRC aren't responsive
Tax support lines are too general and tend to parrot the guidance
Other consultants and accountants are competing for the same business.
There's nowhere to get help when you start feeling unsure, out of your depth, or even overwhelmed.
Support for R&D advisors
We're here to support you with this problem. We're a membership community, 100% focused on helping you succeed as an R&D advisor.
We're quick to respond, experienced specialists. AND we're not competing with you to prepare claims.
Imagine how much better you'd feel knowing there's always someone you can call on for help. You'll get all the reassurance of a second opinion, and the relief of knowing we can help you solve your R&D problems quickly.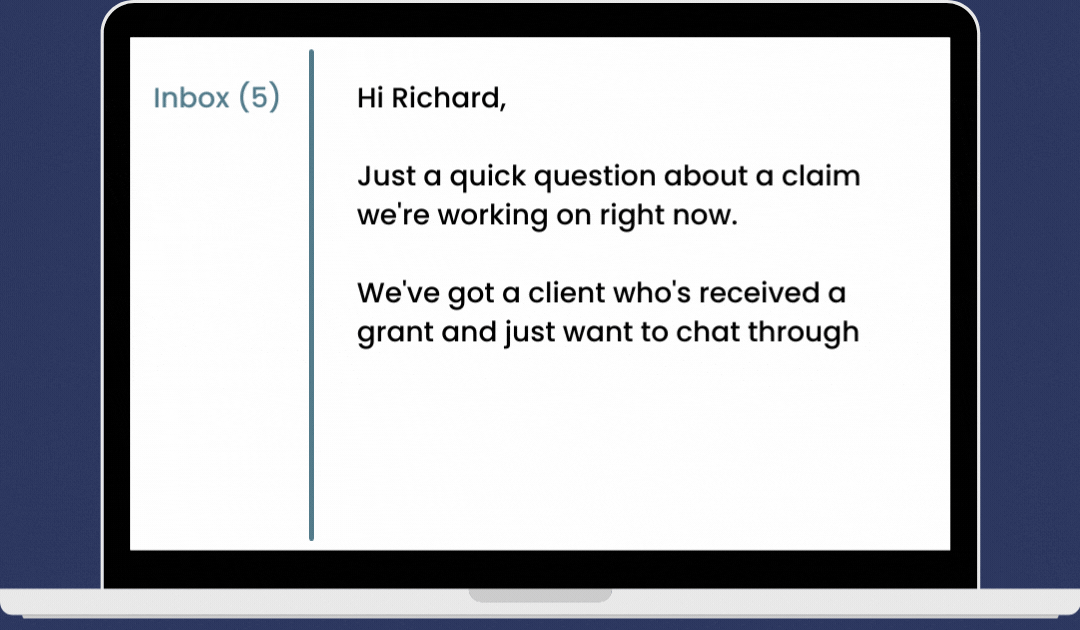 Nick Hume
Partner
Calcutt Matthews
I have found Richard Edwards to be an absolutely essential part of our R&D tax delivery. His technical knowledge is unsurpassed. He also has a good demeanour with the clients which has helped enormously in bridging misunderstandings often generated by R&D telesales.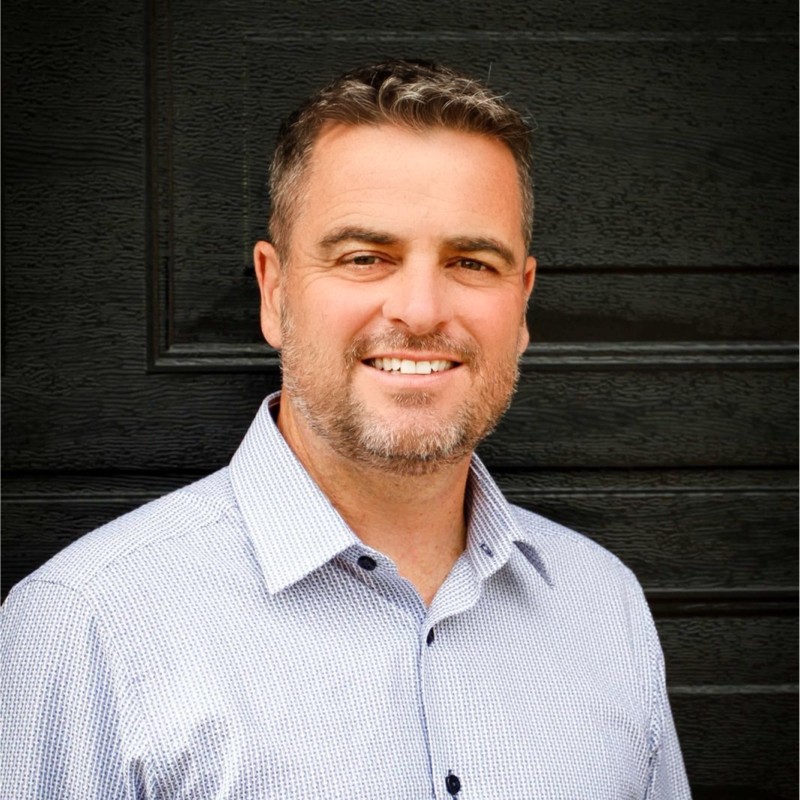 Allan McGinness
Director
The R&D Claim Specialists
As R&D tax is a very subjective subject having the experience of multiple players helps to clear some muddy waters in the claim process.

Being in The R&D Community gives an element of security and the knowledge that we are trying to do things properly and to the best of our ability.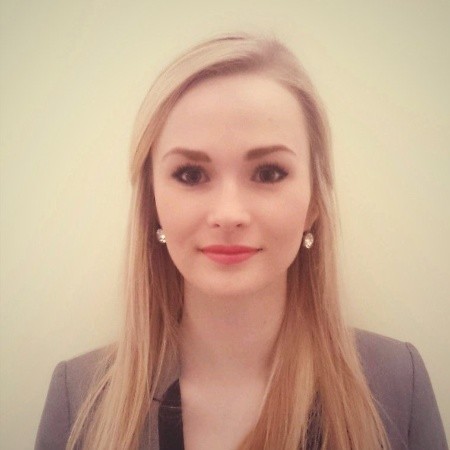 Monika Cooper
R&D Tax Consultant
The R&D Community is a great resource for professionals looking to expand their R&D business. The courses are well put together, and it provides a great opportunity for ethical R&D providers to be more heard through the industry.

The courses break down R&D in a down-to-earth manner, and they're good for a variety of audiences. Difficult concepts are talked about with ease, without being overcomplicated.
Common Questions
Both the Helpline and the Claim Support services are available within normal working hours – 9-5pm, Monday to Friday. If you want to send support requests outside those hours, you can do so by email, and we'll usually be in touch during the following working day.

While The R&D Community is still growing and the volume is manageable, Richard will be answering all the Helpline requests himself. This means that sometimes we'll need to pause the Helpline for a week or two to let him take a holiday! When this happens, we'll let you know well in advance, so you can get any pressing questions answered beforehand.

Over time, as the Community grows, we'll recruit additional experts onto our support team, so there's always someone around to answer questions promptly.

Not at all. Your subscription is charged once a month and you can cancel with 30 days' notice at any time. You can also add and remove seats every month, if you need to. When you add new people, you won't pay any extra until the following month. Read more about pricing

Our founder, Richard, has worked in R&D tax relief since 2008. He's founded three R&D companies, built and trained a large R&D team, prepared hundreds of claims, and helped clients resolve dozens of Compliance Checks.

While we're fairly sure that he's an expert, it's still possible you might know more than he does! However, even if that's the case, there are still three valuable ways our support can help.

First, there may be other members of your team who are currently using YOU as their sounding board, draining your time and attention. When you outsource that support role to us, you can spend more time doing what you do best.
Second, even the most experienced practitioners in any field still get stuck sometimes. Having someone to talk things through with is the best way to get unstuck. If you're working alone, then our support service can give you a valuable, independent opinion on your issue.
Finally, because of his role supporting an entire community of R&D advisors, Richard has a broad insight into how claims are being prepared and how HMRC are responding to those approaches. This perspective means he's always up to date with developments across the industry. So although you may be more knowledgeable in your particular niche, we may be able to complement your expertise in other areas.

Absolutely not. Firstly, our role is to serve you, the advisor. We wouldn't get very far if we annoyed our customers by taking their clients. Everything you tell us about your clients is confidential and used only for the purposes of helping you deal with that particular client.

Secondly, our goal is always to empower our members to be able to make claims for clients themselves. If we did it all for you, or took the work away from you, we'd be preventing you learning how to do this yourself.

If you are looking for a good R&D consultant to help you, we'd be happy to recommend one of our members.

To maximise the resources available to our members, we only develop training courses that are accessible to everyone in our community.

However, if you have a new topic you'd like us to cover, then as a member you can add it to our content road map to be voted on by the whole community.

Also, once you've completed a course you'll be eligible to attend our 'Washup Webinars'. These allow you to discuss what you've learned with us and other members, consolidating your new knowledge.

If you want to get specific support or recommendations for your own clients and claims, you can use our Helpline service to get advice on the specifics. If you want us to review your claim or get involved with aspects of preparing it, we can do so through our Claim Support service.

To give you an idea of the style and quality of our courses, we've made one accessible for free. It's called An Introduction to R&D Tax Relief. If you're interested in seeing the style of the training, trying out the quizzes and getting a peek at our platform, you can sign up for 30-days free access.

After that, you can choose if you would like to enrol as a member – you won't be signed up automatically.

Because we offer a knowledge-based product, we can only offer refunds to customers who have technical difficulties that prevent them from signing in.

Let us know as soon as you discover there's an issue and we'll do our best to resolve it. If we can't resolve your technical issue, we'll refund your month's subscription. We are unable to offer refunds for any other reason.

However, you're not tied into a long contract, so if you don't like it after the first month, you're free to leave at any time.
Our Philosophy
HMRC has made clear that it is reluctant to regulate the R&D tax relief market.
This makes it hard for SMEs to differentiate between the knowledgeable and ethical providers…and the rest. This is why we're setting out to:
Develop industry-wide standards for Best Practice & Ethics
Build a shared understanding of HMRC's guidance
Support our members as they develop their R&D services
Lobby for positive change in the R&D tax relief scheme
We want to make R&D compliance easier and less subjective
You deserve more help and support in applying HMRC's lengthy, complex, and subjective guidance to your clients. We want you to be able to build a thriving R&D service that is profitable, competitive and ethical.
And that's exactly what The R&D Community is built to achieve.
Let us know if you have any questions
Our support package is one-of-a-kind, so we know you might not have encountered anything like it before!
If you have any questions about how the Helpline or Claim Support services work, or the kind of support we can offer through, please do get in touch.
We're always available to ask questions and give you any information you might need to decide if The R&D Community is right for you.