Free training on R&D Tax Relief Claims
Our free course will help you to:
Understand what's involved in making a claim
Get an overview of the R&D consultancy market and HMRC's approach
Start learning about eligibility and how to discuss projects with clients.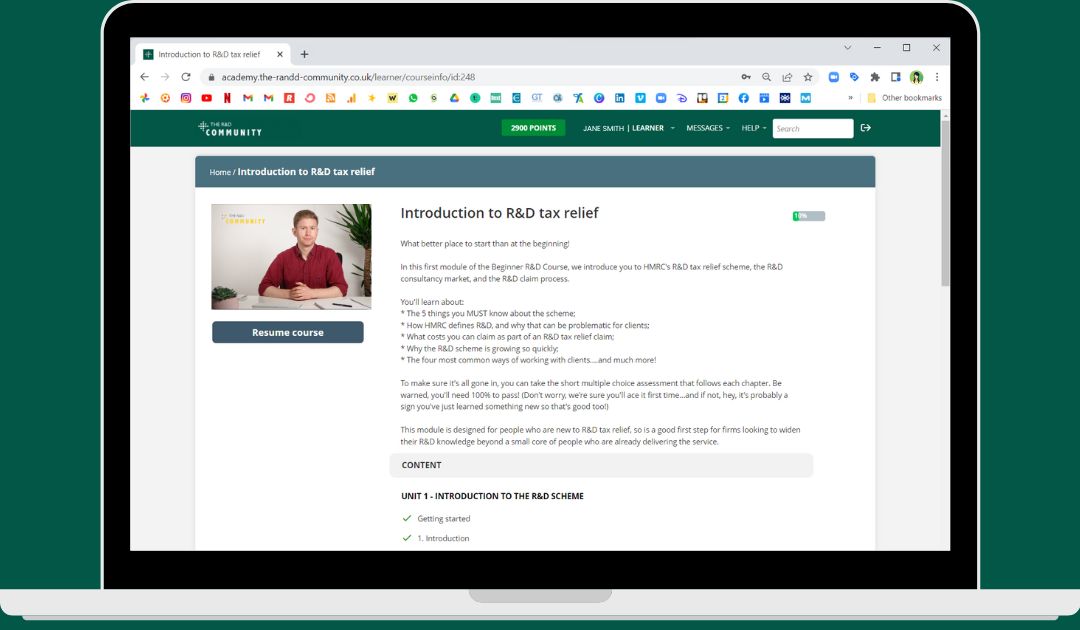 Boost your confidence and kick start your R&D tax relief training
When you're preparing R&D claims, you need to be:
Confident that you and your team can tell what work is eligible and be able to explain this to your customers
Confident that your claims are prepared to a high standard and won't trigger enquiries from HMRC
Confident that you can access all the support, resources and knowledge you need to do a good job, even with complex cases.
Ready to get confident with R&D Tax Relief?
Our free course is not just stuff you can find online. A lot of it is based on our experience of working in the industry for 14 years.
The course is broken down into 3 units, each containing bite-sized video lessons and short quizzes at every stage. It'll take you around 45-60 minutes to complete.
Get the free course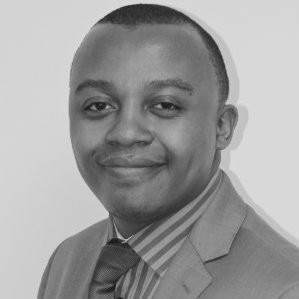 Simba Mareverwa
Head of Consultants
InnoFund
I would say the "Introduction to R&D tax relief" course is a good enough foundation for nearly all stakeholders in the sector. It provides an informative global view of the UK R&D incentives from both a technical and commercial perspective.

This is a much-welcomed learning tool promoting best practice – the first of its kind, I believe, focussed on UK R&D tax reliefs.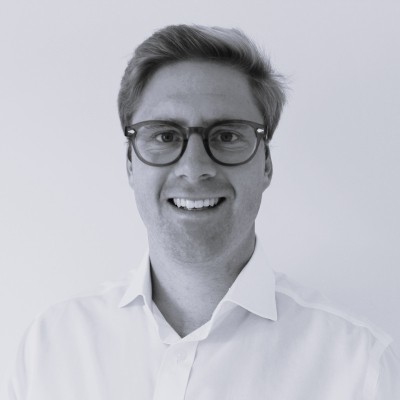 Nick Prattley
Director
Swell
– Easy to digest and interpret
– Useful overview of market, competition and delivery models
– A good mix of experience and legislative based advice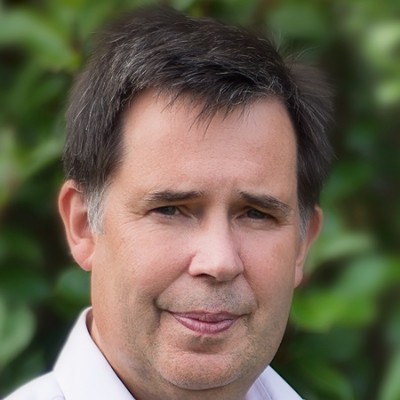 Tim Holmes
Business Owner
Growth In Business
The content in the free trial is well worth the time to go through and view all the modules. Look forward to more.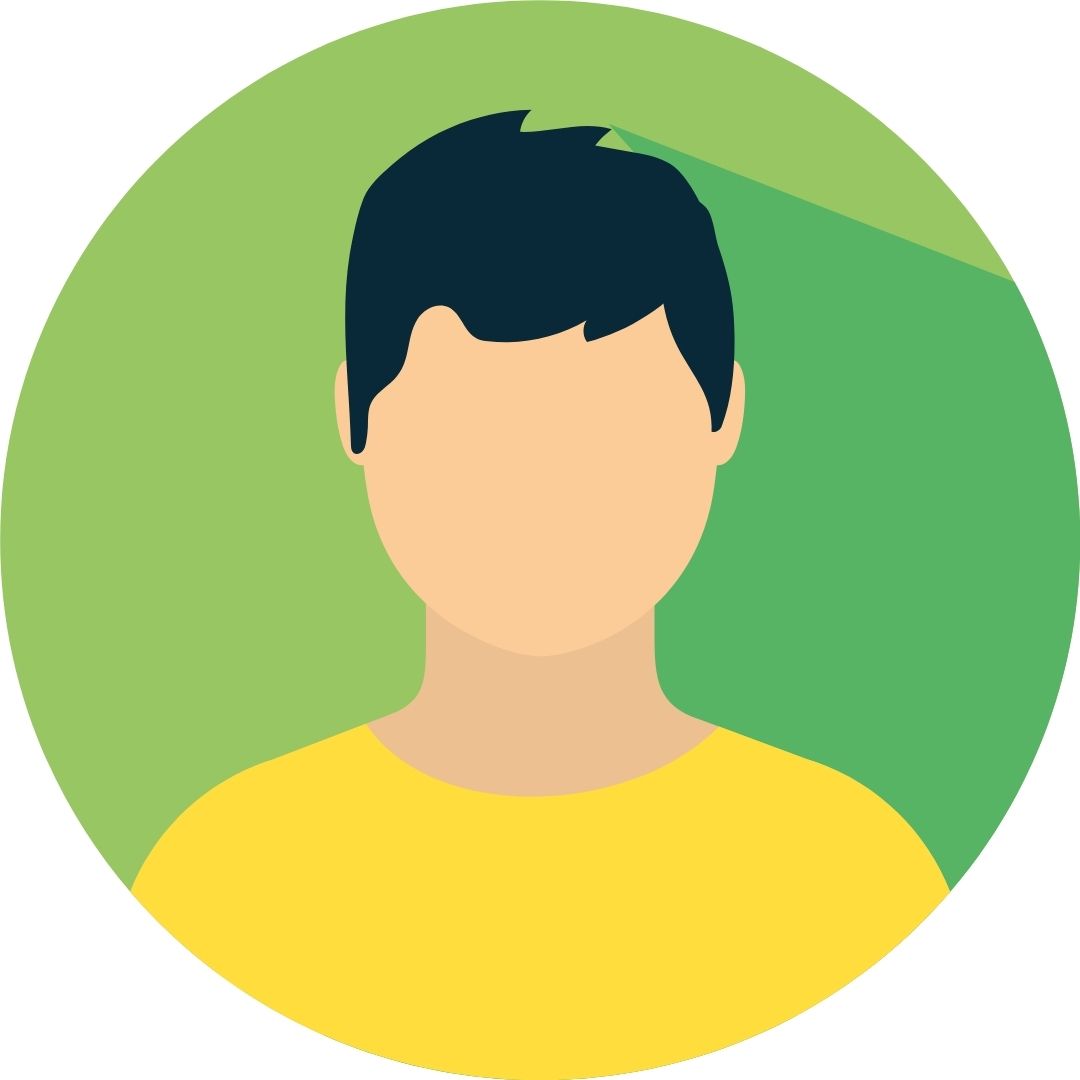 Bradley Goddard
Tax Senior
Caldwell Penn
There was a nice balance between the complex, technical information and easy to understand graphics that I felt would be well received by people with all levels of R&D experience.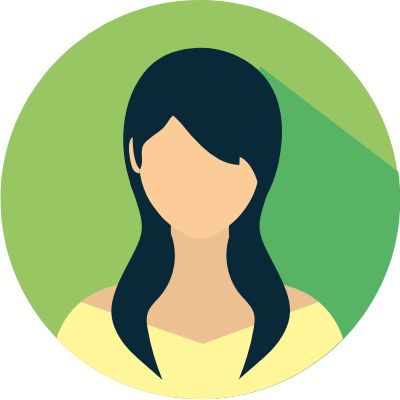 Jana Kompusova
Tax Relief Consultant
Acute Business Advisory
The R&D Community is very informative source for getting to know about R&D Tax reliefs. It is easily understandable and definitely can learn a lot from this course!
Unit 1: Introduction to the R&D Scheme
Top 5 things to know about R&D Tax Relief

HMRC's definition of R&D

The Eligible Costs of R&D
Unit 2: Introduction to the R&D Consultancy Market
Competition between accountants & consultants

Growth in the R&D scheme

HMRC's dilemma

The role of the SMEs
Unit 3: Introduction to the R&D claim process
The four most common R&D claim processes

The stages at the heart of the claim process

Good and bad practice overview
Built for Beginners and Experts
The course is exactly what it says on the tin – an Introduction. So you'll get the most out of it when you're pretty new to R&D, or considering starting to prepare claims in-house.
But even if you're already familiar with the scheme and preparing claims, you might find it a useful refresher of some of the basics.
We've had feedback from accountants with 5+ years in the industry that they learned something new from the course and that it consolidated what they already knew. So why not start from the beginning?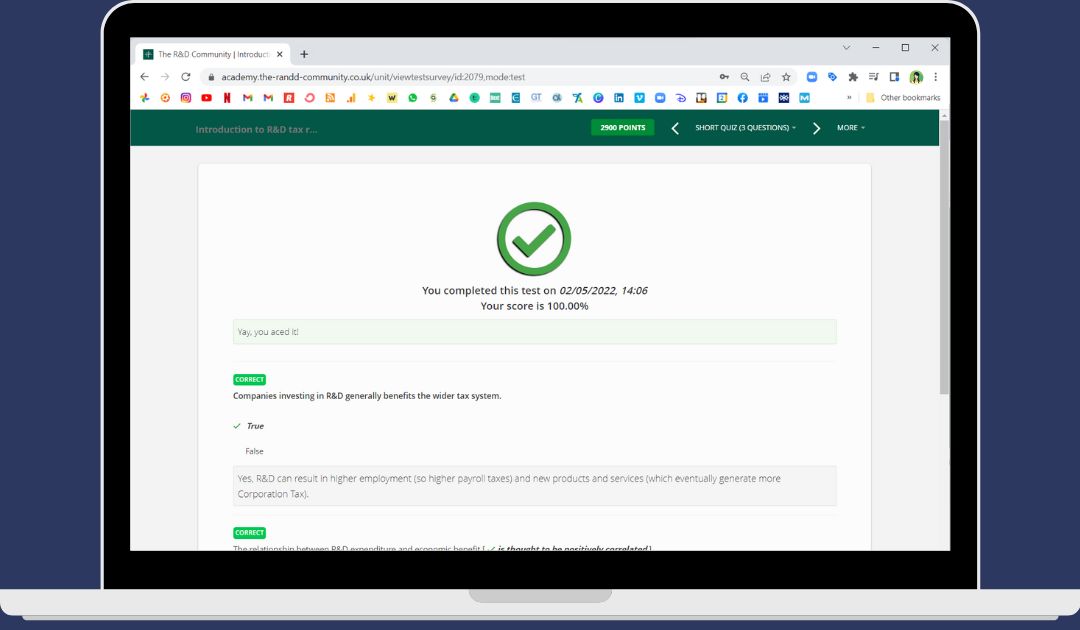 Common Questions
You need to give us your name and email and when you sign up, but we don't ask for any payment or card details – the course is completely free. You'll also be asked to set a password for your account.

You'll then get access to our training portal, and we'll email you with more information about the course and The R&D Community so you get the most out of it.

You have 30 days from signing up to take the free course, after which your account will expire and you'll lose access to the platform. You'll still be on our mailing list, however, where you can stay up to date with the courses we're creating, and you can choose to join as a full member at any time.

No! We don't take payment details or automatically upgrade you to full membership at the end of 30 days.

We know not everyone can decide independently to join the community – you may need sign off from others in your organisation. Our free course allows you to you experience our training first-hand, without worrying about cancelling before the 30 days end or getting prior agreement internally.

If you do want to become a full member, you can sign up at any point during the 30-day trial period.

No, you will get access to a full hour of training materials – videos and quizzes – when you sign up for the free course, but you won't get access to any of the other training courses – those are for members only.

If you want to learn more about the courses that are in The R&D Community, you can visit our training page.
Sign up for our free course