We do this through:
Our online Training Academy
An R&D Helpline
Our Claim Support service
What are the benefits of our training & support services?
We help your team to be more confident and knowledgeable in talking to clients about the R&D scheme. This results in more business, because your staff get better at spotting opportunities, which leads to more revenue from preparing the claim.
Our services also enable firms to stop outsourcing the R&D work and bring it back in-house.
Our Experience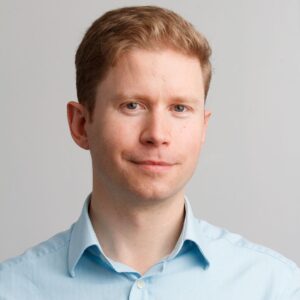 Our founder, Richard, has come through the industry since 2008, worked with all kinds of accountants and consultants, and prepared hundreds of R&D tax claims for clients of all shapes and sizes – so he knows a thing or two about R&D!
His first company, co-founded in 2008, was an R&D consultancy that grew to around 50 people and revenue of £4m. As the person responsible for growing and training the consultancy team, this taught Richard how important it was that their people were aligned, competent and confident – not least to minimise compliance checks from HMRC.
Our services
Online training & assessment
We produce new training content regularly, focused on the practical needs of our members. Current and upcoming courses include
'An Industry Guide to Software'
'An Industry Guide to Construction'
Each module is composed of bite-sized videos and short, multiple-choice assessments, and is designed to be as engaging and digestible as possible.
We are continuously building out our training and aim to provide you with a large library of high-quality training courses that are useful, insightful, and practical.
R&D Helpline
If you have an R&D question, relating to a claim or a client you can use the Helpline service by phone or email. This gives you fast access to the information and expertise you need to provide a great service for your clients and its cost is included in your monthly subscription.
We also have a members WhatsApp group where you can post quick questions, discuss things with other members, or give us your feedback as you work through courses.
Claim Support
Should you ever need us to carry out specific tasks as part of your team, our Consultancy Support service can be used to:
Speak to your clients about their eligibility
Review or draft documents for HMRC
Prime / coach clients for an enquiry call with HMRC
Carry out other tasks relating to your client's claim.
Basically, if you need something R&D-related done, we should be able to do it. The aim is to support your team with particularly complex or challenging tasks, or to bolster your capability if you need additional pairs of hands.
This service is available to members only at an hourly rate.
Please note that we do not take over responsibility for the whole claim. Our aim is always to enable and support you to do as much as possible for yourself.
Monthly Webinars
Each month we run a webinar for members covering a particular topic. Sometimes these are based on one of the courses. In those, we'll look at how you can apply the principles of the course to real clients through practical tasks. Others focus on topical subjects, like tribunals and updates to the way HMRC interprets the guidance.
Our webinars give you an opportunity to strengthen your understanding and ask questions about what you've learned. Plus, you'll be able to discuss ideas and challenges with other R&D advisors with similar issues.
Members WhatsApp Group
We use this to give updates on HMRC news, webinars and new training in the academy, and discuss all things R&D. It's the ideal place to ask questions, share leads for projects outside your expertise, and find out what other R&D professionals think.
Pricing
The R&D Community has a flexible, monthly subscription model. You can add and remove users when you need to, so you're not paying for extra support you don't need.
Monthly access for 2 users: £200 +VAT
Monthly access per extra user: £20 +VAT
Hourly rate for Claim Support: £195 +VAT
The prices here are valid until the end of December 2022.
How to join
When you're ready to join The R&D Community, it's easy to sign up.
We'll ask you to fill in a registration form that tells us a bit more about you and the staff you want to join with you.
Then we'll take you through to Stripe to set up your payment.
Finally we'll reach out to schedule an onboarding call with your whole team so we can show you the ropes and answer any questions you may have about the training and support options. This video call is recorded so if any of your team members miss it, they can catch up on everything covered
Sign up
Looking for more info?
If you're not yet sure that The R&D Community is right for you, there's a few more things you can do to learn more about the training and support options.
Try our Taster Course – Sign up for free access to "An Introduction to R&D Tax Relief."
Take a look at how our services compare with our Guide to Support and Training for R&D Tax Relief Advisors